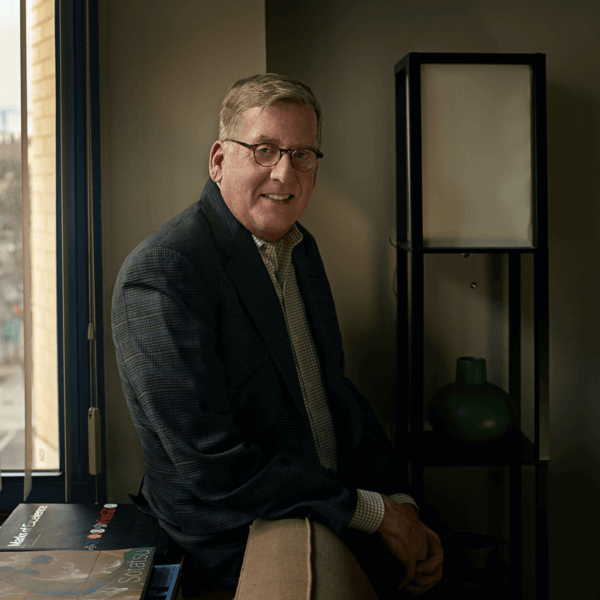 2020 Presidents Award for Public Service: Paul Smith
By Carolyn Lerner
Paul Smith has been recognized as one of the "nation's elite litigators," whose "profound commitment to advancing civil liberties make him a legal force to be reckoned with," as well as someone who is "down to earth but also brilliant." Washington Council of Lawyers knows him to be all these things, as well as our long-time board and honorary board member, former President, and frequent guest speaker at our events.  We are so honored to recognize Paul with our 2020 Presidents Award for Public Service.
Paul spent over two decades at Jenner & Block, where he balanced an active pro bono practice with chairing the firm's Appellate and U.S. Supreme Court Practice and co-chairing its Election Law and Redistricting Practice. Currently, he is the Vice President of Litigation and Strategy at the Campaign Legal Center and teaches as a Professor from Practice at Georgetown University Law Center.
Paul argued one of the most important civil rights cases of our generation, Lawrence v. Texas, the 2003 Supreme Court case recognizing for the first time a liberty interest in private sexual conduct. Lawrence laid the groundwork for advancing gay rights and was a predicate for the Court's decision to recognize marriage equality. In addition to Lawrence, Paul has argued 20 other cases before the Supreme Court, including a series of important voting rights and First Amendment cases.
Needless to say, we're not the first organization to recognize Paul's commitment to public service. The American Bar Association awarded him its prestigious Thurgood Marshall Award for his work promoting civil rights and civil liberties. Paul has won similar awards from the American Constitution Society (where he is a board member and former President), the Human Rights Campaign, the D.C. Bar, the Legal Aid Society of DC, and the Electronic Privacy Information Center.  Among his many honors, Paul was named one of the "Decade's Most Influential Lawyers," by the National Law Journal, as well as the "First Amendment Lawyer of the Year" by Best Lawyers in 2012.
While the list of accolades could go on, for all of Paul's professional accomplishments he is equally recognized as an "amazingly nice person."  Warm, kind, and generous with his time, Paul is a beloved member of our public-interest community. We are so delighted to be able to honor him at our Awards Ceremony on December 3.  Please join us!
Carolyn Lerner is a Washington Council of Lawyers Board Member and Chief Circuit Mediator for the U.S. Courts of the D.C. Circuit.